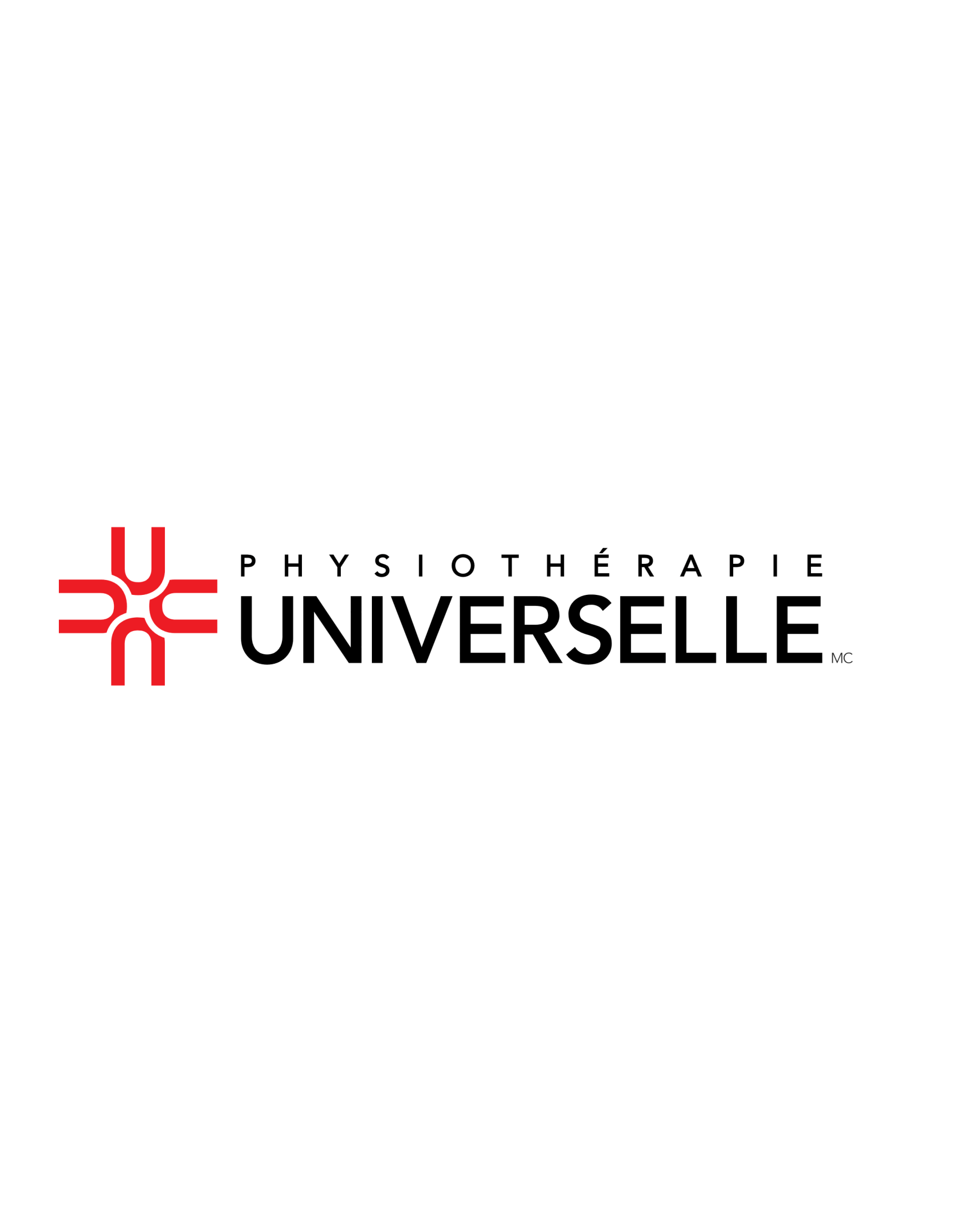 Physiothérapie Universelle
The Physiothérapie Universelle clinics, which are specialized in physiotherapy, occupational therapy, manual therapy and musculoskeletal techniques, have been providing health care services since 1982. Thanks to the quality of our services and the passion of our profesionnals, we have consistently expanded our network of clinics.  With 34 years of experience, we now have 19 clinics in the Greater Montréal area!
Physiothérapie Universelle's mission is simple: To be a leading provider of physiotherapy and other health services among the active clientele of the Greater Montréal area by offering a wide range of services performed by a multidisciplinary team of specialized professionals.
Since it is our duty to ensure that our patients recover from an injury and to prevent health issues, we have defined five actions that guide our professionals in their mission:
To recognize – To get involved – To surpass – To perform – To meet needs.
www.physiotherapieuniverselle.com
CONTACT INFO

Brunswick Medical Center
955 boul. St. Jean, Pointe-Claire, QC H9R 5K3
Tower 1, Suite 404
T : 514-428-8282
F : 514-428-0082
"Brunswick Medical Center really helped me during a rough time. I will be forever grateful for their compassion and dedication. Thank you Brunswick!"

Jeanette,

"The staff and doctors at the Brunswick make the patient experience a great one! They are always smiling and it shows that they really love what they do. It's nice to go to a happy environment, even if it isn't always for a happy reason."

William,

"Brunswick Medical Center is the best thing to happen to medicine."

James,

"All of my doctors are at the Brunswick Medical Center. It really is a one-stop shop!"

Mary,