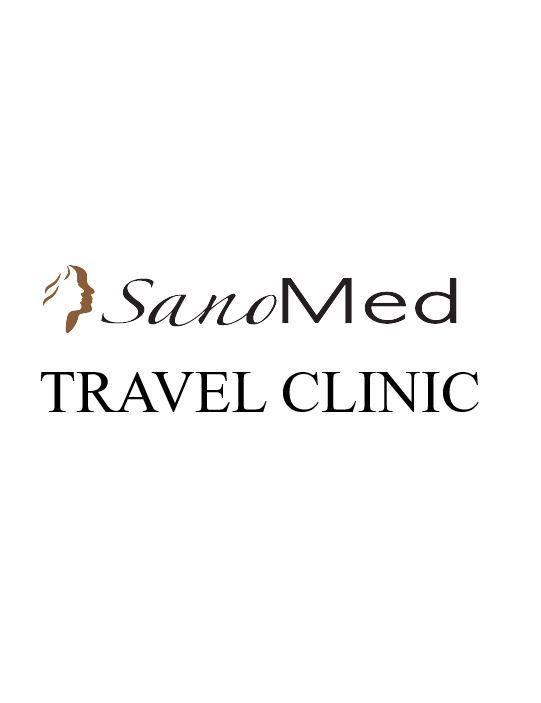 TRAVELLER'S CLINIC
Welcome to Sanomed Solutions' Traveller's Clinic, your one and only stop for peace of mind when traveling.
Our clinic offers a complete program suited for all travellers, including country-specific information and recommendations.
You will be given an appointment with a doctor and a specialized nurse. It is recommended that you make an appointment 6 to 8 weeks prior to your trip, as most vaccines require multiple doses.
The consultation includes:
An update on vaccinations (if applicable);
The administering of required vaccines based on type of travelling and destination;
Recommendations regarding the prevention of diseases such as malaria and other

 

insect borne-diseases;
Prescription of appropriate medication for common ailments while traveling;
Suggestions for preventing injuries and accidents;
Discussion of adaptation to various environments, such as food, altitude and heat;
First aid traveller's kit.
Our team will be happy to answer any health questions to allow for carefree travels.
Make sure to plan ahead and visit us as soon as your travel plans take shape. An ounce of prevention is worth a pound of cure!
CONTACT
Brunswick Medical Center
955 boul. St. Jean, Pointe-Claire, QC H9R 5K3
Tower 1, Suite 402
T : 514-461-3388
F : 514-459-0249
E: info@sanomedsolutions.com
"Brunswick Medical Center really helped me during a rough time. I will be forever grateful for their compassion and dedication. Thank you Brunswick!"

Jeanette,

"The staff and doctors at the Brunswick make the patient experience a great one! They are always smiling and it shows that they really love what they do. It's nice to go to a happy environment, even if it isn't always for a happy reason."

William,

"Brunswick Medical Center is the best thing to happen to medicine."

James,

"All of my doctors are at the Brunswick Medical Center. It really is a one-stop shop!"

Mary,